About Us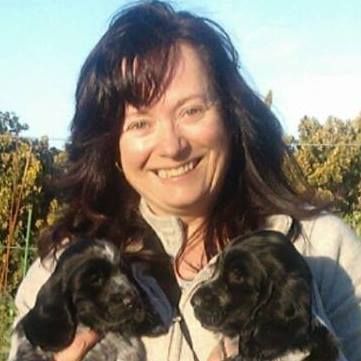 Raw to Paw was established by Derryn De Carteret in December 2015 after realising that there was a niche in the market for an independent supplier who could offer not only a great range of products for the novice Raw feeder and also the more experienced, with exceptional customer service and advice makes Raw to Paw stand out.
Good choice of complete meals - for those who are new to raw feeding, plus various minces and bones for the more adventurous! Derryn will guide you through and advise if she thinks what you've ordered is not suitable for your size of dog!
Having experienced first hand the numerous benefits of feeding a good, balanced species appropriate Raw diet to her dogs and learning more from friends and exhibitors in the UK.
Top quality and small independent suppliers who strive to produce top quality products using only the very best meats. If there is something that I don't currently stock let me know and I will do my best to accommodate you.

I am very passionate about my dogs and currently have 3 x Cocker Spaniels - Freddie, Alice and Norah. I have enjoyed some success showing my dogs in Guernsey, Jersey and the UK. Some of the awards that we have won include numerous Best Puppy in Show, Reserve Best Puppy in Show, Best Junior in Show, Best in Show, Reserve Best in Show, Best Veteran in Show, Reserve Best Veteran in Show and Best Brace in Show.
My first show dog Douglas was awarded the prestigious Reserve Channel Islands Puppy of the Year. Oliver has won numberous Best in Shows and has also been in the cards at the most prestigious of all dog shows Crufts. He is the first dog that I have owned that has gained his Guernsey Prix d'Honneur which is awarded on a points basis and gives the dog lifetime qualification for Crufts. Freddie is my first dog to gain his Kennel Club Stud Book No which qualifies him for Crufts for life.